---

Pastor Joe came to St. Paul's in the fall of 2005 inspired by the honesty and sincerity of the people who have called St. Paul's home. A lifelong member of the United Church of Christ, and a proud Berks Countian, he is personally passionate about a life of service, authenticity, and a faith that is lived where the rubber meets the road. His ministry is one of inviting questions, deep reflection, compassionate care, and a continual outward focus. As such, Pastor Joe is often found within the community as part of Boy Scout Troop, daily prayer walks, weekly office hours at the library, and other community based activities. Additionally he serves an active leadership role in local ecumenical ministries and the regional work of the United Church of Christ.


---

Since becoming a member in 2008, Janeen has considered it her privilege to serve St. Paul's in a variety of ministries, including call as an Elder; providing pastoral coverage; multiple terms as President of Consistory; service on the Worship Team, Mission Trip Birdsboro, and more. Then in 2014, after years of study and training, the UCC authorized her as Commissioned Minister of Christian Spirituality, in call to St. Paul's and to the wider church. She went on to train as a Spiritual Director, to companion people on their faith journeys; in addition to direction, she currently offers workshops and retreats through her freelance business, Hungry Soul Ministries.



---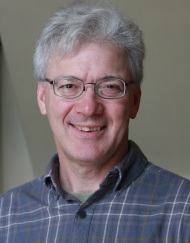 ---
Stuart Wells became a member of St. Paul's, UCC in 2013. Previously being "unchurched" Stuart was drawn to St. Paul's because here he found a welcoming Christian community that strives to be active in the local community in a caring way. He felt a need for a church that has a wider more outward focus and that encourages living a Christ-like life outside of Sunday worship. He sought to become part of a church community that does not seek to judge others but seeks to help, as Christ said, "To love your neighbors as yourself." In addition, Stuart found that Pastor Motz provides leadership and spiritual guidance and that St. Paul's provides the "family" needed to help move in a spiritually fulfilling direction.

Stuart is currently the President of Consistory and serves on the Mission Trip Birdsboro Planning Committee, Site Selection Team, General Publicity Team, Touching 1000 Lives Team, and Personnel Committee. He fully embraces St. Paul's calling to "embody, nurture and share God's loving light both within St. Paul's and our wider Community" and therefore feels compelled to accept leadership roles and to work with the church to serve the community through its outreach programs.




---